I wanted to share this case study as it is a really interesting example of cloud hosting coming to the rescue for a new customer, no matter where they are.
Australian online leather handbag retailer Manzoni Accessories contacted UK based Your Office Anywhere to enquire about hosting a Microsoft Access Database Hosting. They were currently hosting it themselves in a Terminal Server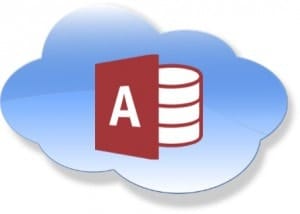 environment for 8 users but after a server hardware failure were urgently looking for a Hosted Desktop solution that could get this back up and running as quickly as possible, and that would prevent this ever happening again.
After responding to the enquiry first thing on the Monday morning, a follow up phone call with the customer, and a quick check with a demo account to ensure performance was good over such a long distance, Your Office Anywhere had a replacement server up and running by the end of the day.
The following day Manzoni's database was live and fully functional, only delayed by the time zone difference between UK and Australia. This is something that would have been difficult to achieve in these time scales with a replacement physical server, even if one was available off the shelf.
The new hosted desktop environment is supported by enterprise class infrastructure meaning that even if a similar hardware failure occurred with the underlying physical server Manzoni's hosted server would be instantly ported to another server with no disruption to the users. The server is also maintained by Your Office Anywhere's helpdesk to ensure it is fully backed up, has managed Anti-Virus and is updated with critical patches, meaning Manzoni never need to worry about the server infrastructure again.
Manzoni's management also now have the flexibility to not only run their Access database while in Australia they can also run it just as easily while away sourcing products in other parts of the world. As they were able to use their existing Volume Licence for MS Access the solution only cost just £28.50 per user per month.
About Our Service
Your Office Anywhere are one of the UKs longest established Cloud hosting provider and have many customers and developers hosting Microsoft Access on their platform with prices starting from as low as £28.50 per user per month.
For more information or to request a free trial contact our technical sales team on 01282 500318, email sales@yourofficeanywhere.co.uk or complete the contact form here and we'll call you straight back.
If you are a commercial developer selling Access based applications ask about Your Office Anywhere's reseller programme here.