The cloud computing revolution is changing the way people use software.
Smartphone apps and browser based programs are becoming the de facto standard; but does that mean that desktop applications are a thing of the past?   Not at all, but it does mean that developers of desktop applications need to do something more to compete with the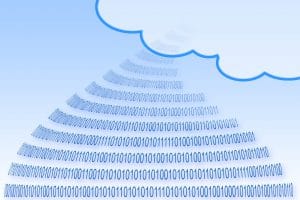 cloud based alternatives.
Users of desktop applications appreciate the full functionality and features that these applications provide and many will not want to compromise on these features, but they do want the flexibility that online applications bring; the ability to work anywhere and to use the device of their choosing.
Desktop Applications in the cloud
So how can you get "cloud" flexibility for your desktop applications?   The answer is actually very simple – hosted remote desktops, sometimes called Hosted Desktops.
The technology behind Remote Desktop Services (previously called Terminal Services) has been around a long time, but combined with the Cloud Computing staples of virtual machines and broadband Internet it is now very easy to run remote desktop services as a secure hosted solution.
When is a Remote Desktop not a Remote Desktop?
Although the name implies running a remote Windows desktop connected via the Internet it is actually more common nowadays to use Remote Desktop Services to just connect to the applications themselves.  These are called RemoteApps and can appear as Start Menu icons in the same way as a locally installed application, or alternatively can be accessed from a web portal.
The applications (or a full desktop) can also be accessed using Remote Desktop Client software which is available free for Windows, Mac OS, iOS, and Android.
Benefits to Software Developers
So how does this technology help software vendors?
Software Developers/Vendors can resell the remote desktop platform alongside their application as an additional service.   There are a number of benefits to this:
The customer doesn't need to outlay significant capital investment in server hardware, Microsoft licences or IT consultancy, removing this barrier to sales.
Costs to the customer start from around £28.50 per user per month
There is no cost to the reseller, everything would be paid for by the customer. In fact the reseller will receive 15% discount on the monthly rental which can also be paid as a rebate, depending on who invoices the customer, so it is in fact an additional revenue stream.
There is no recoding required, if the application runs on Windows then it will run on the remote desktop platform.
No IT skills are required on the part of the customer. The customer's dedicated server is supported and maintained by Your Office Anywhere with regular backups of servers and data.
If applications require SQL Server then this can also be rented rather than paying upfront for SQL licences.
Developers don't need to write Mac or Android compatible versions of their application.
Want to find out more?
Your Office Anywhere work with dozens of software vendors to provide a bespoke service to host their applications on individual dedicated servers for hundreds of customers.   Speak to a technical sales consultant who can answer any questions you have about the platform.  They can also set you up with a demo account or a test server to try your application for real.
Call now on 01282 500318.  Email to sales@yourofficeanywhere.co.uk or complete a contact form here.
There is also further information on our reseller page.