Hosted Desktop Referral – Refer a Friend with Your Office Anywhere
That's right, introduce your friends or business associates to the world of Cloud computing from Your Office Anywhere and earn up to £250 credit per referral.
As a current customer, if you introduce another business to Your Office Anywhere, and they sign-up, we'll credit your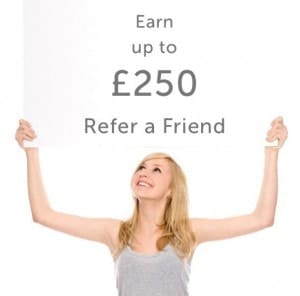 account with the equivalent of one of their monthly rental payments up to a maximum of £250.   For example if they have 4 users running their own copy of Sage 50 Accounts and Microsoft Office Standard, they will pay £178.00 per month.  So, as a thank you for introducing them to us we will give you a one-off credit against your account of £178.00.
To take advantage of this referral scheme please confirm with your friend or associate that they are happy to be referred then simply email sales@yourofficeanywhere.co.uk with the details, and we'll do the rest.   In your email please include: Your name, your organisation, your account reference, their organisation name, their contact name, their phone number, and their email address; ideally copy them into the email.
We will contact them and let them know that you thought they may be interested in joining Your Office Anywhere; then, once they sign-up and have made their first payment, you will get your reward, it's that easy and there is no limit to the number of referrals you can make.