Get Microsoft Project On MAC, iPad or Android
Run Microsoft Project on other platforms apart from Windows
If you Google running Microsoft Project on a MAC or iPad you will see many articles explaining that Microsoft don't do a version for MACs so you can't run it. Don't believe it, yes you can, and here's how.
This article comes under the category of "Why didn't I think of that earlier?"  Your Office Anywhere provide Cloud Hosted Desktops and Remote Applications (Applications Anywhere), and one of the common reasons people ask to host their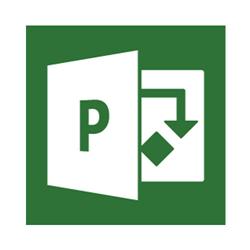 applications with us is that they need them to work on a MAC, particularly programs like Sage 50 Accounts – see this article from last month.   I had an enquiry from a customer this week to try a demo of hosted Microsoft Project, I set this up for her and she called the next day to say how delighted she was with it and that she'd like to sign up for the service – fantastic.   Then she said she had tried the method to run it on a MAC, and that worked great as well which meant she could also run it from her MAC at home.   This reminded me that there is be a huge range of people who want to run MS Project on an iPad, MAC or even an Android tablet and just assume you can't.   So this article will explain how, and if it's helpful to you please share it.
Hosted Desktops look and feel very much like a normal desktop PC you may use in your office or at home.   The difference is that everything is running on a computer "In the Cloud" or in actual fact, in our of our secure UK data centres.   All the applications, all the data, and all the processing happens on the cloud servers.   All you need is an Internet connection to run the application as if it was installed on your own PC.   If you're an organisation with many users they can all share the same applications and have access to shared data on the server.
Microsoft have recently brought out the Microsoft Remote Desktop Connection client for Apple devices which is available from the Apple App Store.   By installing this client you can run the applications on a hosted Windows desktop on your Apple device as if they were running locally.
The other beauty of Hosted Desktops is that you are licencing everything on a monthly basis, so if you needed MS Project to help with, well a project, then you just rent it for the duration and cancel once your complete, you don't need to purchase Project, which let's face it isn't cheap (£549.99 from Amazon at time of writing), and if the project over runs you just carry on renting until it is complete – I am sure you could pass this on if you wanted as a valid "business expense" to your client as well.
Contact us today about Hosting Microsoft Project
Hosted Microsoft Project from Your Office Anywhere is just £34.99 per user per month. If you want to try out a free 2 day risk free demo just call 01282 500318 or contact us.
Contact us here for a fast response
Office
Your Office Anywhere, 4 Dominion Court, Billington Road, Burnley, BB11 5UB
Hours (Sales)
M-F: 9am - 5pm
S-S: Closed