Why you can trust us with your data
High Availability and Disaster Recovery
When you use Hosted Desktops from Your Office Anywhere you aren't getting a like for like replacement of an on site solution.   You are getting world class, enterprise level infrastructure with all the High Availability, Fault Tolerant and Disaster Recovery features that entails.
Cloud computing is all about the sharing of infrastructure among hundreds or thousands of customers to provide enterprise class solutions at entry level prices.   Built in to this are a host of high availability and disaster recovery features to keep your servers running even if something in the background breaks down.   This allows us to offer a 99.5% uptime SLA.   In reality our uptime since we started cloud hosting is more like 99.99%
Resilient Power
Power to our servers, storage and network equipment is supplied through two separate mains power feeds, through to high capacity uninterruptible power supplies which themselves are backed up by diesel generators.   So your servers are kept up and running even if a power cut was to last for days or weeks.
Power failure tests are carried out on a monthly basis.
Multiple Internet connections
Internet providers rarely have outages, but they do happen, take the widely publicised outage on the BT network in February 2016 as a good example.   For this reason we have three separate internet connections with different providers to ensure customer access even if one or two links fail.
Hardware Failover
All our customer's servers are virtual machines running on dozens of high spec physical host servers.  In the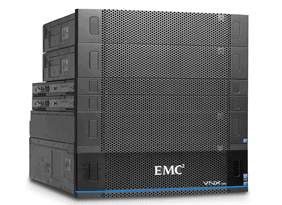 event of a hardware failure on one of the host servers, or even just abnormal load, we can automatically move the customer's server to a different host, seamlessly and without any disruption to the customer.  They won't even know it's happened.
Offsite Backup
Backups of data, databases and servers are sent offsite to our second data centre.   In the very unlikely event that the primary data centre was ever out of action due to fire or flood our customers servers and data would be safe and ready to restore to new servers.
Bespoke Disaster Recovery solutions
If you have some specific requirements for a bespoke disaster recovery solution for your business please talk to us.  We have designed many hybrid cloud solutions that provide failover environments for on-premise infrastructure.  We will work closely with your IT team or software vendor to create a resilient, robust and highly available platform for your business applications.
Contact us today
Please feel free to get in touch for a no obligation chat today on 01282 500 318 or use our online contact form and we will be back in touch very shortly.
Contact us here for a fast response
Office
Your Office Anywhere, 4 Dominion Court, Billington Road, Burnley, BB11 5UB
Hours (Sales)
M-F: 9am - 5pm
S-S: Closed