What is a Terminal Server?
Computer "servers" tend to perform a specific function.   Web servers serve up websites, file servers give access to files and folders, print servers manage the printing of documents and so on.   It's all fairly self explanatory.   Terminal Servers on the other hand is a bit of an archaic term and goes back to the time when people used "dumb" terminals.   They were renamed Remote Desktop Servers when Microsoft brought out Windows 2008, but actually the dumb terminal concept is quite appropriate when trying to explain "what is a terminal server".
In the old days of green screen terminals there were no applications running on the terminal, everything ran on the big old mainframe in the next building.   Modern terminal servers work in the same way, all the applications run on the terminal server rather than on the PC you might use to connect to it.   
What is a Terminal Server – Benefits
If you're wondering why that would be better than using programs running on your PC, imagine you work for an organisation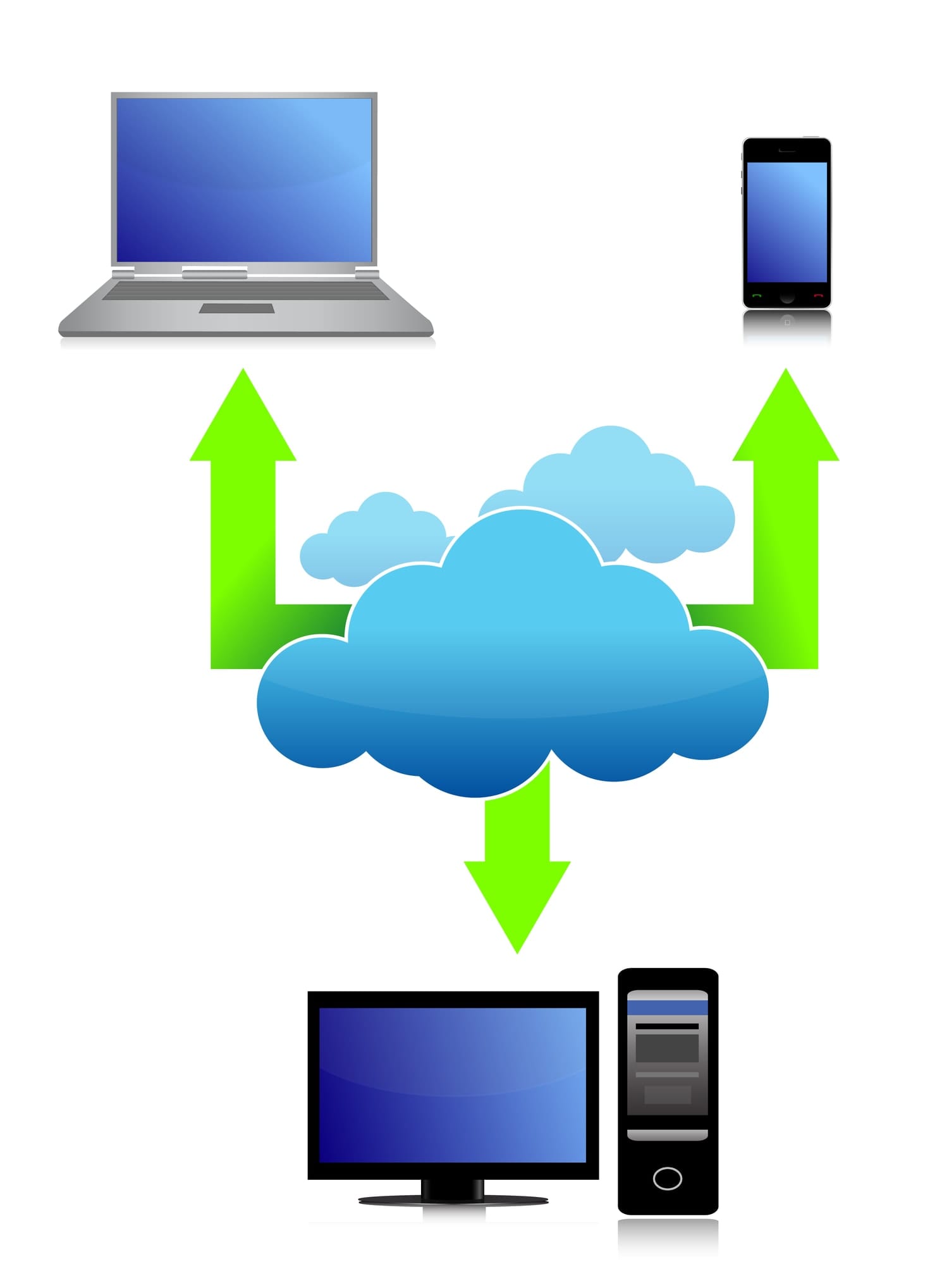 with branches or sites across the country.  In this organisation everyone wants to share information, but if the files are held on a file server in London then it is going to be painfully slow for the guys in Edinburgh to use Microsoft Word to open, edit and save Word documents, especially if the document is large and contains lots of graphics.
The answer to this problem is to run Word on a computer (server) in London and just send the screen view of it across the network to Edinburgh.  The data contained in a view of the computers screen is tiny compared with the whole document and in the scheme of things it doesn't change very much, no matter how fast you type.  In return the keyboard and mouse clicks are even tinier.  This remote control concept is what is at the heart of a terminal server; it has the applications, the users just remote control it.
The other big advantage of a terminal server is that it allows lots of users to remote control it at the same time.   You could have 30 or 40 people running Word on the terminal server at the same time all in their own bubbles called "sessions".   The applications like Word are on the Terminal Server right next to the File Server, so performance is really quick, and the people remotely running them can be anywhere.
What is a Hosted Terminal Server
So what is a "hosted" terminal server?   Well hosting is a term in computing where a company hosts a computer or a service in their data centre rather than the customer having to purchase and maintain their own computer.   This is very common with web sites, most companies use a provider specialised in looking after web servers to host their site.   With hosted terminal servers the provider – such as Your Office Anywhere – will host the server with the applications and also the data and documents in their data centre.   There is also a whole bunch of other servers and services that sit alongside the terminal server to provide the whole solution.  These include licensing servers, gateways so the servers can be accessed over the Internet, brokers to help with load balancing, domain controllers to manage logons and security, as well as all the firewalls and other network paraphernalia to keep things secure.   In a cloud computing environment most of these other services are shared between all the customers to keep costs down.
Another boon to the applications all running on the terminal server is that the local users PC doesn't need to do much, so it can be lower spec and have a much longer life.  All it runs is a remote desktop client of some sort.   As remote desktop clients are also available for other operating systems besides Windows the user can use a Mac, iPad, Android Tablet, Chromebook, Kindle Fire, whatever they choose.
The final benefit is that software only needs to be installed once, same with any patches or updates.  You don't need to install it on each PC, this saves a lot of time and ensures everyone is using the same version.
In a nutshell a terminal server allows users to share data and documents by running the applications on the server instead of the user's PC, so enabling the users to be based anywhere in the world and use any device they choose.
Do you need some help with Hosted Terminal Services?
You can view our Terminal Server page to find out what we offer or why not get in touch with us today for a no obligation chat and quote.  You can either use our contact form or call us today on 01282 500 318.
Contact us here for a fast response
Office
Your Office Anywhere, 4 Dominion Court, Billington Road, Burnley, BB11 5UB
Hours (Sales)
M-F: 9am - 5pm
S-S: Closed