End of support for Microsoft SQL Server 2005
Extended support for SQL Server 2005 ends on the 12th April 2016.   If you have applications relying on this database version what does it mean for you and what do you need to do.
The first thing to say is if you don't have any upgrade plans already "Don't Panic".  Everything will continue to work as before.   However, you should start looking to do something fairly soon as Microsoft will no longer be releasing bug fixes or, more importantly, security patches for this database software, so there is an increasing risk the longer you leave it.
It's important to say at this point you don't have to simply upgrade your SQL Server, there are a number of options available to you which depend on your company cash flow, your preference for Capex or Opex and how flexible your business needs to be.
On-Premise Upgrade
A few years ago this may have been the natural (only) option available to you short of replacing your application.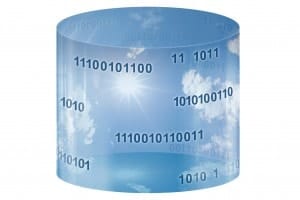 Upgrading SQL Server won't be cheap; assuming you don't have software assurance (otherwise you would probably have upgraded ages ago) a SQL Server 2014 licence with 10 user CALs (client access licences) will cost just under £3,000.
I'm also going to hazard a guess that the hardware SQL Server is running on is getting close to 10 years old as well so you are probably going to take the opportunity to upgrade that as well.   A new server will be around the £2,000 mark, you may also need to pay for external support to build and configure the server and migrate the data.  So a SQL Server upgrade for a typical SME expect to budget around the £6,000 mark.
If you're conducting a cost/benefit analysis don't forget to include Power, IT Support, Anti-Virus, Backups etc.
Hosted Desktop plus Hosted SQL Instance
An alternative to simply upgrading your SQL database is to move to a Hosted Desktop/Hosted Application platform that includes a dedicated SQL instance.
This would be a subscription based service so there would be minimal upfront costs; prices are based on a per user, per month model giving you the flexibility to increase or decrease user numbers as the needs of your business dictates. Hosted Applications can be accessed from anywhere over the internet and on any device, so a simple requirement to upgrade a SQL server can give you the opportunity to fully reap the benefits of cloud computing.
Including all Microsoft licences a Hosted Application plus a SQL instance would cost from as little as £32.50 per user per month plus £40 per month for the SQL instance.
The prices would include all the support and maintenance of the server including Windows updates, Anti-Virus and data backups, plus you would always be on supported versions of SQL Server as well as Windows Server so there never be any unexpected costs somewhere down the line.
Your Office Anywhere
If you are looking to upgrade from SQL Server 2005 and would like some advice on a hosted option or a formal quotation please call one of our experienced sales consultants on 01282 500318 who can discuss your requirements and talk through potential solutions.
If you are an IT company investigating options for your customers, or you are a software developer with applications that run on SQL Server please get in touch on the same number to discuss becoming a reseller of the Your Office Anywhere cloud platform.