Your Office Anywhere nominated for "Best Cloud Service Provider"
We are really proud to announce that we have been nominated for Best Cloud Service Provider at the upcoming UK Cloud Awards 2015 by one of our customers, Springhill Care Group.  Springhill Care use our hosted remote desktop solution to run their line of business application – Caresys – as well as other applications such as Sage accounting along with shared data.   This nomination is really important to us as it endorses our ethos that just because we are a Cloud Service provider it doesn't mean we can't offer good old fashioned down to earth customer service.
As part of the nomination Springhill Care had to answer four questions:
What did the provider do that was particularly special?
What do you think of the range of services/products offered by the supplier?
What do you think of the support offered by the supplier?
Name and Describe one incident that would make this supplier a worthy winner of the award.
Please see their responses below:
What did the provider do that was particularly special?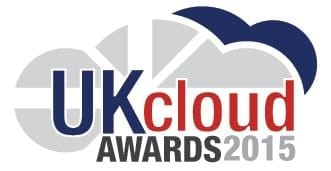 They listened – It sounds simple but not everyone does it. They listened to our needs and gave us the Cloud based IT infrastructure that was right for us. Springhill Care are award winning providers of high quality nursing, residential, rehabilitation, dementia, day care and supported living services in Lancashire and Bristol. We focus on quality of life for our customers and are proud of our purpose-built care homes and state of the art facilities; so it is important to us that our suppliers share the same values. Due to the very nature of the business, Springhill Care is required by legislation to have robust procedures and systems, including robust information governance procedures. Through working with Your Office Anywhere, Springhill Care has implemented its IT strategy designed to further enhance security and flexibility within our head office and services.
We have three care homes, two in Lancashire and one in Bristol, we have 5 supported living services for young people with learning difficulties, and also our head office in Accrington. We needed a cost effective IT system that enabled people at all sites to share data and share our core business applications, and also allowed our managers to travel to each site and still be able to work effectively. The team at Your Office Anywhere introduced us to their hosted desktop system which really did allow us to work smarter. We no longer needed servers in the offices and can jump on to any PC at any site and get to our own hosted desktop with all our applications and emails right where we need them.
We had researched a bit about Cloud computing but were concerned that the support we would get would be as distant as the name implies so it was very reassuring to find that the guys at Your Office Anywhere were real people who would come and see us to talk through the various projects we have had and weren't averse to coming on site to help get us started with the new systems. We know everyone by name, and they know us, I'm pretty certain you wouldn't get that from all Cloud providers.
What do you think of the range of services/products offered by the supplier?
As well as providing us with new hardware / software solutions and advising us on ways to work smarter, the Your Office Anywhere platform enables us to access our applications, emails, shared documents and intranet whilst travelling to our services in Lancashire and in Bristol, and whilst on holiday if needed, it's so easy to jump on any computer and to log on to Your Office Anywhere – it ensures that we are all singing from the same hymn sheet and able to document / store records safely and securely.
The fact that everything is backed up several times a day is a load off our mind as well as not having to worry about anti-virus or server upgrades, if the latest version of our applications need a newer version of Windows then know we can get ours upgraded as part of the service.
I don't know if we use all of the services that Your Office Anywhere provide, but what we do have just works, it does exactly what we need it to do.
What do you think of the support offered by the supplier?
Andrew, Michael and the team provide an invaluable, responsive and flexible service that is crucial for our sector, working with Your Office Anywhere is like having our own IT department, and they really do feel like part of our team.
Obviously our care-homes are staffed 24hours a day so we need the reassurance that we can phone for support day or night, and if we do phone out of hours (which isn't very often) we get through to the same people we deal with during the day – do these guys ever sleep? – So they know our systems and always keep us up and running.
We also love that when needed they will come on site to help with any local IT issues or set up new PCs or phones.   I guess as more and more companies move things to the Cloud you lose the in-house IT expertise so we are really pleased that we can rely on Your Office Anywhere to look after us; they probably call us at least monthly just to check things are alright even if we haven't had any issues.
Name and Describe one incident that would make this supplier a worthy winner of the award.
For us the single biggest thing is the upgrading of our software.   We use an application called Caresys that was previously installed on about 50 PCs across all our care homes as well as at our Director's homes.   Every time we had to do an upgrade it was a logistical nightmare, each PC had to be visited and manually upgraded, it was a massive job travelling to every site – including the Director's houses – and there are over a dozen sites across the country. It was also very expensive in terms of man power and travel costs.
Now we run the application on our hosted server on Your Office Anywhere's Cloud service things are much simpler.   We had an upgrade to the program released last week, we phoned up the Your Office Anywhere helpdesk and spoke to Emma, half an hour later she had upgraded the program and everyone was on the new version. Even better we didn't have to pay anything, they just did it as part of the service. It must have saved us almost £1,000 a time in manpower, travelling costs and hotel bills.   I certainly wouldn't want to go back to having to do it manually.
Maybe this sort of thing is typical for cloud computing providers but I thought it was a great example of the combination of the clever technical stuff that runs our service and the down to earth human approach that in my mind makes Your Office Anywhere a very worthy winner of the award.
Christine Stevens – Springhill Care Group Ltd.