YourOfficeAnyWhere are now offering an option for potential customers to trial their bespoke software or software we haven't come across before on one of our test servers. No catches, no tie ins nothing to sign. Obviously this can only be done with software that is easy for us to get hold of either from a web download or can be sent to us via FTP for example. If required we will work with the software developer to get this installed on our system.
Recently we came across some software called Saxo Trader from Saxo Bank that a customer needed to host as they had employees/users in multiple locations. We hadn't come across this software before despite having hundreds of different versions of software running on our platform. We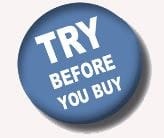 downloaded a copy of the trial software and installed this. We ran this in "simulation" mode (this is a mode available in this particular application). The customer trialled it within a couple of hours and had placed an order for a server to be built for them the same day –this solution works for both parties – the customer can trial the system to ensure it gives them what they want risk fee, and for us it proves we do what we say on the tin – provide access to ApplicationsAnywhere!
If you would like a free trial and installation of your bespoke software please contact the office here – we will also provide a quote based on your requirements before we proceed so you know what the costs will be once you go live – and you will be pleasantly surprised we think – this solution for a 2 user Saxo Trader solution hosted on a server for this company is just £51.00 per month for 2 users ( £28.50 per user) – plus a one off setup fee for their actual server of £125.00. This includes all this as well – and we don't tie customers in to lengthy contracts.