The benefits of Remote Desktop and Cloud Computing for Charities and Not for Profit organisations
All organisations want to keep costs down, that's a given, but if you are a charities this is even more important.  Every penny you spend on admin is a penny not spent on charitable work.
For this reason alone your charity deserves the latest in technology but you also need to focus time and budget on core activities.  Many businesses are already realising the cost savings that cloud computing can bring but if you are a charity or not for profit organisation the savings are even greater.
How Hosted Desktops work and how they will save you money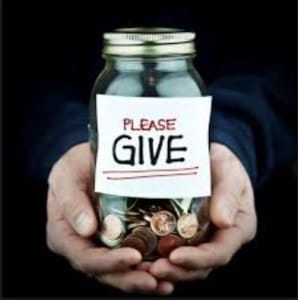 Similar to a typical office computer a Hosted Desktop has all your applications, Office, Accounting, Email, HR etc. and all your shared or personal data in one place, but that place is "In the Cloud" or in reality, if you host with Your Office Anywhere, in one of our data centres in Manchester. This means you can access your desktop anywhere there is an Internet Connection, this is really important for charities with members working overseas as they can get the same desktop as if they were in the office. Your applications might be Windows based but you can access from any device: PCs, MACs, iPads, Android tablets etc. This is great if you have volunteers working for your charity as they can use their own devices, whatever they are, you don't have to supply them with a standard.
So how else does this benefit you financially?
Software licences are significantly cheaper for charities, usually less than a quarter the cost of a business licence.
Software licences are rented, so no upfront hit.
No in house server to purchase, no server to replace in a few years.
Save on IT support costs.
Save on power consumption (an in house server could be costing £20 – £30 a month in power)
No security worries – Connections are 128bit encrypted, data is backed up and transferred off site, and the data centres are ISO27001 compliant.
Flexibility
Many charities and not for profits organisations tender for short term government contracts of 1 or 2 years.   If you have to make a one off purchase of IT infrastructure and software licences this is a big chunk out of your funds, and is potentially wasted when the contract ends.   When you host with Your Office Anywhere there are no long term contracts, you just pay monthly for what you need, and you can flex up or down as circumstances dictate.   If you need to suddenly increase numbers to deal with a crisis we can have your new users up and running within hours and you only pay for the months they are needed.
So how much will it really cost?
Our base price for a hosted desktop running a single application for a registered charity is only £16.60 per user per month
For this you get:
A hosted desktop on your own dedicated Windows 2012r2 server.
10GB data storage shared between all users
1GB storage for individual users' home folders .
Support and maintenance for the server in terms of Anti-Virus, Windows Updates and performance monitoring.
Backups of data 3 times a day and kept for 30 days, and daily backups of databases kept for 7 days.
Hardware resilience meaning if anything goes wrong with your server it will be moved to another server seamlessly, with no downtime or interruption, you won't know it's happened.
24/7 UK Support.
Each additional application is only £5 per user month
We can also include Microsoft Office Standard on the desktop for only £3.00 per user per month and Office Professional for £3.50.
An Exchange Mailbox with unlimited email storage for £7.50 per mailbox per month
Why Host with Your Office Anywhere
All IT companies will promote their infrastructure, skills, expertise and experience, and we're sure we can hold our own when measured on these credentials. However, what we believe sets us apart is our attitude to our customers, we understand that many charities or small businesses don't have IT specialists on board, so we are here to help, and talk to you in English not IT jargon.  We work with many charities and not for profit organisations and understand the unique requirements they have, as a last word please read this feedback about Your Office Anywhere (Cardium Outsourcing Ltd.) from Robert Stanford, IS Manager of Age UK Essex.
"Cardium was the only organisation I approached that immediately understood Age UK Essex's zero desktop support strategy. They fully understood the concept of using Chromebooks and other devices (including Windows) to deliver a managed Windows 7 desktop environment to support legacy dependencies that fully integrated with our Google Apps deployment.  Cardium then went on to work with me to produce a detailed technology specification to a tight budget. I was impressed with Cardiums "can do" attitude, extensive knowledge and willingness to prototype solutions at low risk to Age UK Essex. Cardium have continued to deliver excellent customer service which is cost effective and responsive.