Bespoke Application Hosting
Bespoke Application Hosting
One of the specialisms of Your Office Anywhere is working with customers and software vendors to design the right infrastructure for bespoke and customised applications running on (or using) hosted remote desktop servers.
Having worked with remote desktop services since it first came out with Windows NT4 we have many years of real-world experience delivering custom solutions centred around hosted remote desktops. Whether for simple bespoke applications running on one server or complex, multi-tiered, environments with application servers, database servers, and web servers, we will work with customers and vendors to get the best result.
Even for off the shelf applications there is rarely a one size fits all, and integrating common applications with other custom software or with bespoke add-ons or plug-ins sometimes requires careful planning and expertise.
Working with third parties
Many of our customers do not have local access to IT skills, which sometimes means dealing with software vendors can be confusing and challenging. We are more than happy to speak to software vendors on our customers behalf and see it as our role to be the "IT department" for customers. There are no costs to this and is usually included as part of the service.
Often, with bespoke applications – those developed specifically for one customer for one purpose – the architecture of the server infrastructure may not be obvious to the software vendors. Developers good at writing software may not be experienced with the nuances of configuring Microsoft SQL Server for example. This is where we can help, often creating test environments so developers can test their bespoke software on the platform.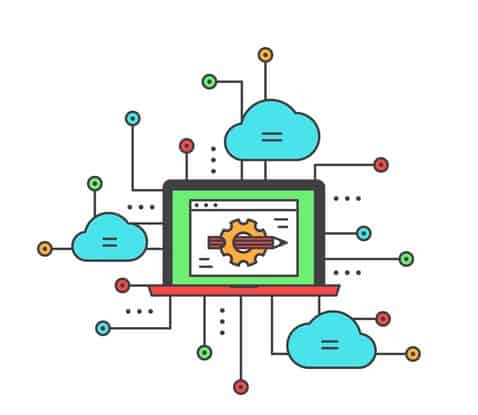 Get it working guarantee
Since forming Your Office Anywhere in 2005 we haven't yet had an application get the better of us. So confident are we in this that if we couldn't get a Windows desktop application working on the platform, in a reasonable and agreed time frame, then we wouldn't charge anything. It would be at our risk. The customer could walk away without paying a penny, no setup fee, and no rental for that initial period.  The only thing that we ask is that you work with us to help diagnose the problem and commit time to testing any fixes.
Of course, at Your Office Anywhere we don't tie customers into any contracts, so if after a few months a customer felt the solution wasn't right for them then they could cancel at any time with no penalty.
For software developers
If you are the developer of a Windows desktop application – bespoke or off the shelf – and are looking for a way to run it "in the cloud", then hosting it with Your Office Anywhere could be the perfect solution. As discussed above, we can work with you to design the optimum architecture for your software, an architecture that can be easily scaled based on the requirements of specific customers. Plus, we're happy to install it on test servers for a short period of time with no charge.
The whole hosted solution can be resold as part of your customer offering meaning there is no cost to you. Please see our reseller page for more information on this, or better still speak to one of our sales consultants who can answer any questions.
From £29.50 per month(Excl. Office Licence) 
No minimum number of users
No contract
Bespoke Application Hosting FAQs
What are bespoke applications?
Bespoke applications are those typically written as a one off application for a specific customer to meet their individual requirements.
Bespoke applications may not have been tried and tested in all different environments and so testing is often recommended before committing to a specific type of hosting infrastructure.
What are the advantages bespoke applications hosting?
Hosting a bespoke application enables you to effectively run it "in the cloud" without needing and re-development or re-coding.
Hosting the application means you can access it from anywhere where there is an internet connection as well as running it on devices that it wasn't written for such as running a bespoke Windows application on a Mac.
How much does bespoke app hosting cost?
Every application is different but typical prices for hosting bespoke applications start from £29.50 per user per month with a one-off setup fee of £125.  Additional costs may be required if the application requires other services such as SQL Server, or IIS.
Can I run a bespoke application on a Mac using remote desktops?
Yes, a bespoke application running on a hosted remote desktop can be accessed from a Mac or other non-Windows devices.
Can I run a bespoke application on an iPad or Android device using remote desktops?
Yes, a bespoke application running on a hosted remote desktop can be accessed from an iPad, Android tablet, iPhone, Android Phone and Google Chromebook.
If you have a bespoke Windows application and would like to run it in the cloud and get all the advantages of working from anywhere on any device then get in touch today using the details at the bottom of this page.
Contact us here for a fast response
Office
Your Office Anywhere, 4 Dominion Court, Billington Road, Burnley, BB11 5UB
Hours (Sales)
M-F: 9am - 5pm
S-S: Closed