Hosted servers to run Clik Service,
Clik Remote and other Clik products
It's simple with Your Office Anywhere
Clik software produce a suite of applications for the service management and construction industries including:
Clik Service – to help communicate with customers, complete service jobs efficiently, and better manage your workforce.
Clik Remote – A web based portal to provide up to the minute visibility of service jobs for Customers, Managers, Engineers, and your Sales team.
NICEIC Cert Software – to make completing official NICEIC & ELECSA certificates easy and fast.
Reading the Clik Software System Requirements you would traditionally think to install the software on your office PCs and also a central Windows "Server" to share the database and host the website.
You would also need to have a static external IP address, SSL certificate, and a firewall/router to forward internet traffic to your Clik Remote website.
Larger installations may also require SQL Server licences, and all will require implementation, support and maintenance from an experienced IT team.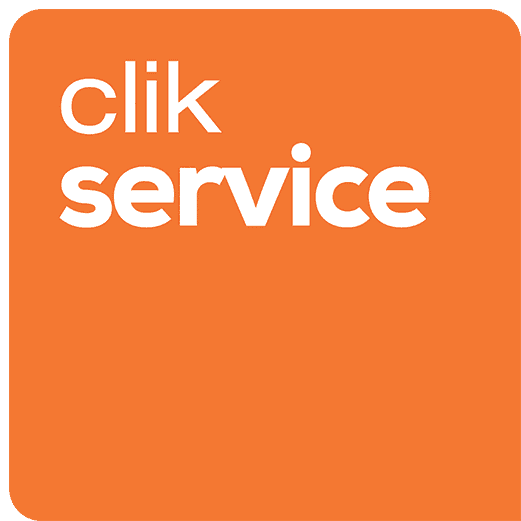 CONVENIENCE
Alternatively let Your Office Anywhere worry about the IT for your Clik software
Your Office Anywhere specialise in what's called Hosted Remote Desktops for applications like Clik Service and Clik Remote. What that means is instead of you buying and managing a server to run your Clik software, we host it on dedicated virtual servers in our UK data centre. We partner with Clik to install both the central database and web server (if required) as well as the "client" software that normally runs on the PCs. Users connect remotely to the server and run Clik as a "RemoteApp". It will look and feel exactly the same as it would running on a PC.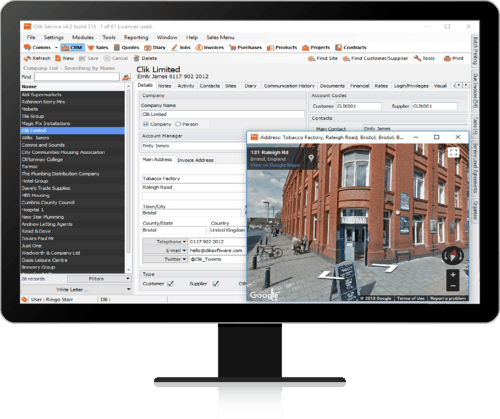 BENEFITS
Benefits of running Clik Service and Clik Remote on a remote desktop
There are some great benefits of running Clik this way including:
• No IT infrastructure to worry about or support. We look after everything, and if anything goes wrong with the server it's our job to fix it.
• Run Clik Service and NICEIC Cert Software from anywhere in the world, all you need is an internet connection.
• Run Clik Software on PCs but also on Apple Macs, iPads, Chromebooks and Android devices.
• Securely publish the Clik Remote web service without worrying about the risk of exposing your local network to internet traffic.
• A host of high availability features in the data centre to keep services running in the event of a disaster including automatic failover of your Clik server to another physical server in the event of hardware failure.
• We manage all the surrounding infrastructure to support your server and enable you and your colleagues to connect to it over the Internet including: daily backups to a second site, managed anti-virus, managed Windows updates, and enterprise level firewalls and SSL certificates to securely publish your Clik Remote website.
• Totally flexible and scalable, increase or decrease user numbers as your business demands.
• All the Microsoft Windows and Remote Desktop licences included in the price.
• Cost efficient renting of SQL Standard licences if required for larger installations i.e. for more than 10 users or if database exceeds 10GB.
• 24/7 support for critical issues.
• ISO 27001 certified for our information security management system.
A typical installation running Clik Service and Clik Remote would start at £57.00 a month for the first user then just £29.50 for each subsequent user (excluding Clik software licences). For example a 5 user system would cost about £175 a month in total (£35 per user).
There is a one-off setup fee of £125 to build and configure everything and we also advise purchasing an SSL certificate if you want a dedicated web address (URL) for Clik Remote*, we can purchase this on your behalf to ensure the correct type of certificate.
There are no contracts to tie you in so you can add or remove users as you need or cancel without penalty.
For most installations Clik uses Microsoft's SQL Server Express to manage its database. This is a free licence from Microsoft but is limited in database size or the amount of memory it can use (so limiting performance if there are a lot of users). For a larger installation with more than 10 users or a database larger than 10GB we can host a SQL Server Standard database and provide SQL Server licences. By using our SQL datacentre licences we are able to make the cost of SQL licences much more palatable for our customers. As an example a 10 user system using SQL Standard would work out at less than £42 per user per month including all the Microsoft licences (excluding Clik licences).
To find out more about hosting your Clik Service software on remote desktops get in touch with one of our technical sales consultants who can help architect the right solution for your Clik installation.
*There is an option to piggy back on our own wildcard certificate by using a subdomain for example: yourcompany.yourofficeanywhere.co.uk so saving the cost of a certificate, but this URL will of course be visible to customers using Clik Remote.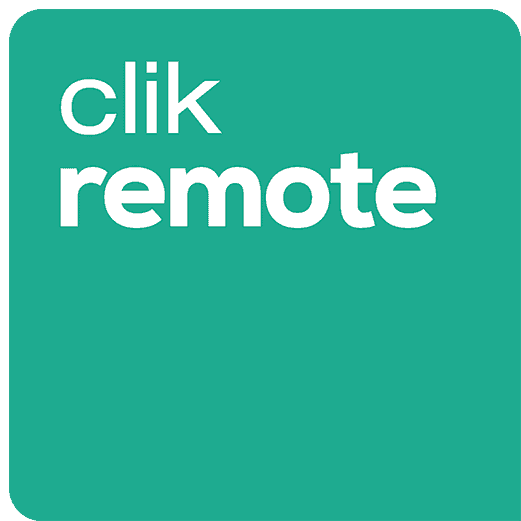 Contact us here for a fast response
Office
Your Office Anywhere, 4 Dominion Court, Billington Road, Burnley, BB11 5UB
Hours (Sales)
M-F: 9am - 5pm
S-S: Closed