Good applications deserve good infrastructure and hardware costs can be a barrier.   Not just decent desktops to run it on but where applications share data it is vital that the backend infrastructure: database servers, file servers, application or web servers are up to the job.
However, this infrastructure doesn't come cheap.  If you add up the cost of servers, Windows licences, power,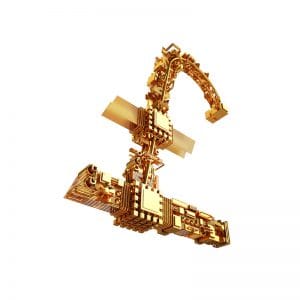 cooling, backups, anti-virus, redundancy or DR solutions, consultancy to implement it all, plus ongoing technical support it is a significant investment.   The Total Cost of Ownership of your software could make it un-tenable.   This is especially true when you take into account the shelf life of the servers and operating systems.
It is these sort of costs that motivate people into adopting "cloud" based applications that just require a web browser to run, regardless of whether that web application is genuinely the best solution for them.
Hosted Desktops solve the problem of upfront hardware costs
Desktop based software will continue to provide the optimum way to run business applications and Hosted Desktops provide the ideal platform to run desktop applications without having to stump up thousands in upfront costs.
A Hosted Desktop running your application will cost from as little as £28.50 per user per month.  For that the customers gets:
A dedicated Windows server with the right resources (CPU/Memory) to run the application.
All the surrounding infrastructure – Domain Controllers, Remote Desktop Gateways, Brokers, Certificates, Firewalls, File Servers etc. – to access the application securely over the Internet
Free Remote Desktop Client software to run the application on any device including Mac, iPad, Android as well as Windows.
Microsoft Windows Client Access Licences (CALs), Microsoft Remote Desktop CALs
Managed Anti-Virus, Managed Windows Updates
Offsite backups of server OS, data and databases
Instant failover to other hardware if a server should fail
24/7 support for critical issues
99.5% uptime guarantee
Importantly there are no contractual tie-ins so the customer is free to increase or decrease user numbers as needed by the business, and they are free to cancel without notice.
SQL Server rental is also available for a low cost way of adding a SQL database to your application.  This is another ideal alternative to the eye watering investment required to implement and licence a SQL server.
Reseller discounts
As a software vendor you would receive 15% discount off the monthly rental enabling you to resell the hosted desktop platform to your customer at retail price and enjoy an ongoing revenue stream.  This can also be paid as a rebate if you preferred Your Office Anywhere to invoice the customer direct.
Application hosting expertise
Your Office Anywhere aren't a commodity server hosting provider they provide bespoke remote desktop/remote application hosting solutions to fit the specific requirements of your applications and your customer.   Speak to a technical sales consultant who can answer any questions you have about the platform.  They can also set you up with a demo account or a test server to try your application for real.
Call now on 01282 500318.  Email to sales@yourofficeanywhere.co.uk or complete a contact form here.
There is also further information on our reseller page.