What is Desktop as a Service or DaaS?
Desktop as a Service (DaaS) is the provision of secure virtual applications and virtual desktops that enable businesses to run their corporate desktop applications from the cloud.
DaaS is a pay as you go, subscription service, that delivers virtual apps and desktops via an Internet connection either using a web browser or via a secure lightweight application downloaded to PC, Laptop or Tablet devices.
A DaaS service may be delivered by providers who manage and support the service using a platform provided by a third party such as Microsoft Azure, or Amazon Web Services; or specialist providers will own, manage and support the entire platform, giving a full end-to-end managed cloud computing service so reducing costs and increasing expertise.
How does desktop as a service DaaS work
A DaaS solution is a cloud based multi-tenanted service where providers "stream" applications or full desktops to users' devices. The DaaS provider manages the deployment, as well as day to day maintenance, support, updates and patches, storage and data backups.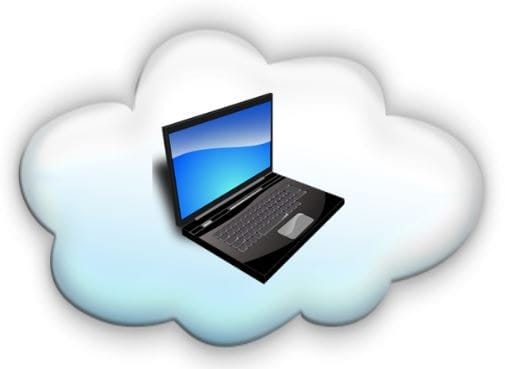 It is an ideal choice for businesses who don't want to invest in, or manage their own IT infrastructure as all the systems are securely held in the providers data centres.
The users are able to enjoy a full Windows desktop experience regardless of where they are and what devices they are using, giving them more freedom and productivity.
The types of DaaS
There is a plethora of terminology for Desktop as a Service as well as a number of specific types of infrastructure.  Commonly this may include Virtual Desktop Infrastructure VDI, as well as Windows Remote Desktop Services RDS aka Terminal Services.  Terms may include Hosted Desktop, Hosted Remote Desktops, Windows Virtual Desktops, Virtual Apps and Hosted VDI.
What is the difference between VDI and Daas
VDI or Virtual Desktop Infrastructure is one of the technologies used in Desktop as a Service.  With a VDI deployment each user would have their own desktop operating system, dedicated virtual machines for each user.   A common alternative is the Windows Remote Desktop Service where there is just one Windows Server operating system and each user's "desktop" is run as a session on that remote Desktop Server.  There are many benefits to this over VDI, typically it requires less overall storage and management, and resources such as memory or CPU cores are pooled between all the users making it more efficient and lowering costs.
Why choose DaaS
By opting for a cloud service like DaaS, organisations simply and easily outsource not only their IT infrastructure but also the management and support of it.  They reduce the risks of business disruption from IT hardware failure.
What are the benefits of DaaS
Businesses of any size can enjoy a raft of benefits from a cloud based DaaS solution, including:
Easily enable staff to work from home or other locations
Little or no upfront costs
Costs move from Capex to Opex, freeing up capital to spend on other areas of the business
All the processing is done on the hosted desktop servers meaning the local PCs can be very low spec, thereby extending the life of older desktops and laptops.
Lower power costs than running on-premise servers, more ecologically friendly as there is a greater density of servers per kW than on-premise alternatives
Companies can embrace a Bring Your Own Device BYOD policy without risk to data security
A comparable user experience no matter where the user is located or what device they use
No corporate data is held on the users' devices, reducing risk of losing data if PCs or laptops are stolen
Scalable and flexible, user numbers can be increased and decreased as needed
Updates and patch management is made much easier. Windows updates are managed by the provider and application updates need only be applied once to the remote desktop server.
Why choose Your Office Anywhere as your Desktop as a Service provider?
Your Office Anywhere provide the full end-to-end managed service, owning maintaining and managing all the hardware (Servers, Network, Storage, Firewalls etc).
Each customer has their own dedicated Windows Remote Desktop Server providing the hosted desktop DaaS service
The term desktop as a service actually short changes the concept as typically customers are also getting Platform as a Service and Infrastructure as a Service included.  Along with the users' desktops we can also provision any other back-end infrastructure required such as SQL servers, web services, application servers etc.
The emphasis on the DaaS solution is the "Service" part and Your Office Anywhere's technical team are like your own IT department supporting everything for you.
Learn more & contact us about your Hosted Desktop today
Your Office Anywhere are one of the UK's longest established Hosted Remote Desktop and Hosted Application providers, managing servers for small and medium businesses in secure, tier 3, UK data centres.   Find out more about our hosted desktop services or alternatively you can fill out or online contact form below or call us today on 01282 500318.
Contact us here for a fast response
Office
Your Office Anywhere, 4 Dominion Court, Billington Road, Burnley, BB11 5UB
Hours (Sales)
M-F: 9am – 5pm
S-S: Closed