While many medium and large businesses still find is cost effective to own and manage their IT infrastructure, albeit often with a hybrid approach combining cloud computing into the mix, for small businesses the idea of operating an onsite server is becoming less appropriate.
The reasons for this are many fold.   Costs of hosted business class email have plummeted in recent years, cloud based storage can be very cheap and many software vendors are concentrating their efforts on web based "cloud" applications.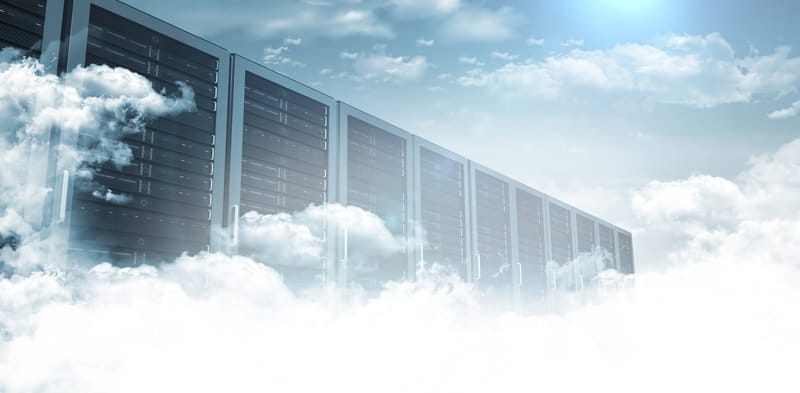 There are still plenty of applications however, where dedicated servers are the best solution and desktop client software will continue to provide better performance, features and functionality than their lightweight, browser based alternatives.   It's just that the need for the combination, all-in-one "Small Business Server" is diminished, and so the economies of scale of running your own server infrastructure are no longer achievable for small businesses.
The alternatives
There are a number of server alternatives available from simple server rental in data centres to the "household names" of cloud services such as Azure and Amazon Web Services.  These have their place and may be suitable in some situations but all rely on either the customer or the IT Support provider to design, implement, support and maintain the infrastructure.
What about Hosted Desktops?
Hosted desktops are a step above the hosted server rental.  They typically include all the necessary surrounding infrastructure to securely logon to a remote desktop server over the Internet.  They will include Domain Controllers, Remote Desktop Gateways and Brokers, usually some form of network storage and backups.
What makes Your Office Anywhere different?
Your Office Anywhere's Hosted Desktop platform is a step above many Hosted Desktop services in that the solution is bespoke to each customer.   The engineers at Your Office Anywhere have had years of real world experience in enterprise level IT consultancy implementing remote desktop solutions for some of the UKs leading companies, so can ensure the correct solution is architected for the customer.
On top of that the customers dedicated servers are supported and maintained as part of the service including Antivirus, Windows Updates, disk monitoring etc.   Microsoft licences are also included.   A typical Hosted Desktop solution will start at only £29.50 per user per month.
How does that benefit me as an IT Solutions Provider?
Having Hosted Desktops as part of your services portfolio gives you a very cost effective alternative to onsite servers.  As a reseller you would receive a discount on the monthly rental enabling you to receive a steady ongoing revenue for as long as the customer remains on the platform.   This can be preferable to the boom and bust scenario of server sales and installs.   You can if you wish remain as the first point of contact for any support issues helping to maintain an ongoing relationship with the customer.
How do I become a Hosted Desktop Reseller?
Becoming a reseller is easy, you just need a customer who wants to utilise the platform.   The discount can be paid as a rebate if you preferred Your Office Anywhere to invoice the customer directly.   As a first step why not discuss it with a technical sales consultant.   Just contact us via our contact page.